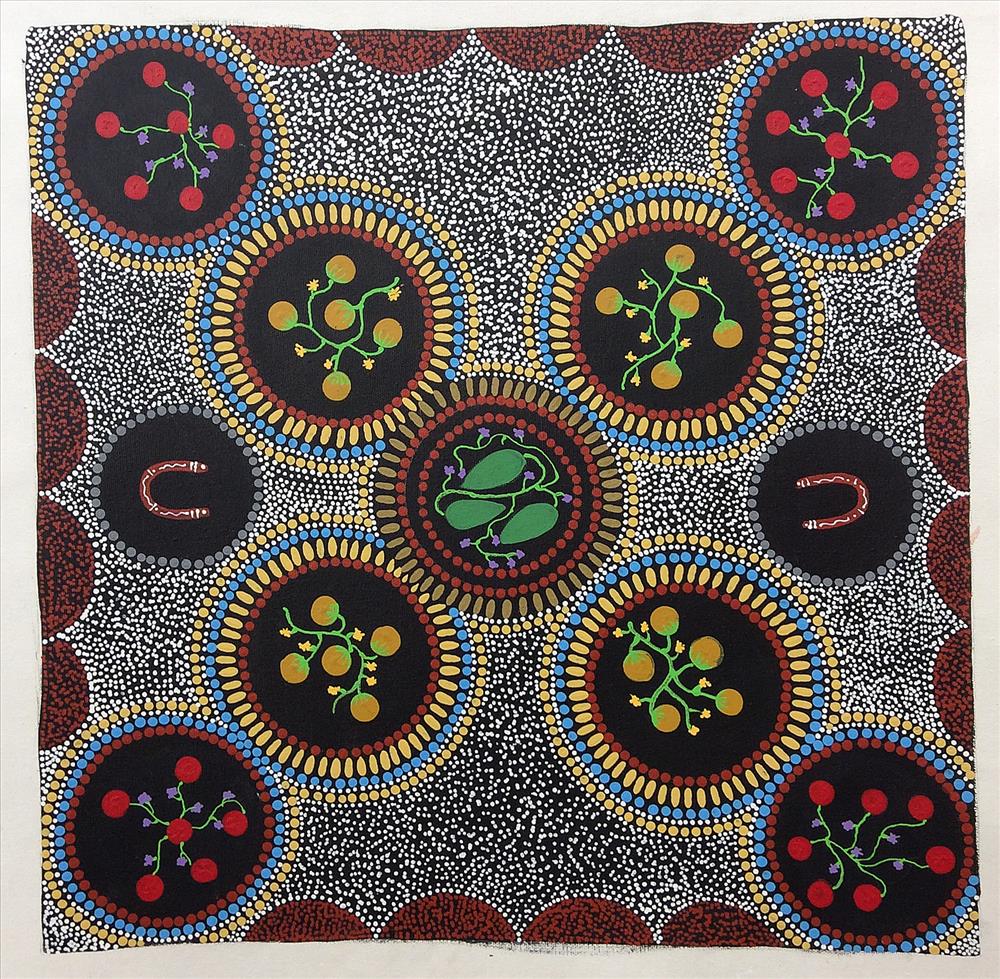 Collecting Bush Berries
Catalog Number: 16/41
Size: 45cm x 45cm
$160.00
---
About the artist
Analisa Neal
Annalisa grew up living at Sandy Bore watching her nana paint and when she was a young teenager, her grandmother began to teach her how to paint.
Annalisa has family living at Engawala, Sandy Bore and Alice Springs and has an aunty and her sister who are also painters. Bush tucker and women's body painting patterns are the main themes of Annalisa's paintings and she also paints onto wood, makes native seed jewellery and sews.
Annalisa was one of the artists who collaborated in the painting "Walking in Two Worlds" which was recently purchased by the Attorney Generals Department in Canberra after being exhibited at the Vincent Art Awards, 2016.
Community: Engawala : NT